The Maze Runner series by James Dashner is one that I have enjoyed reading. His writing took me into a world of a possible future – a future in which teenagers are used to conduct experiments that will hopefully save humanity from extinction. I read the series with bated breath, flipping the pages quickly to see whether Thomas and his friends were able to overcome the obstacles that had been placed before them. As I read the last page of the series, I felt admiration for Dashner and the story he had created.

As I had enjoyed the series so much, I thought I would watch the movies (I had noticed that the titles were available on Netflix). The film titles The Maze Runner was okay – though the way it was presented could be a bit confusing to someone who had not read the book. Small things had been changed but the basic story line had not been tampered with.
The same could not be said for the second film in the series: The Scorch Trials.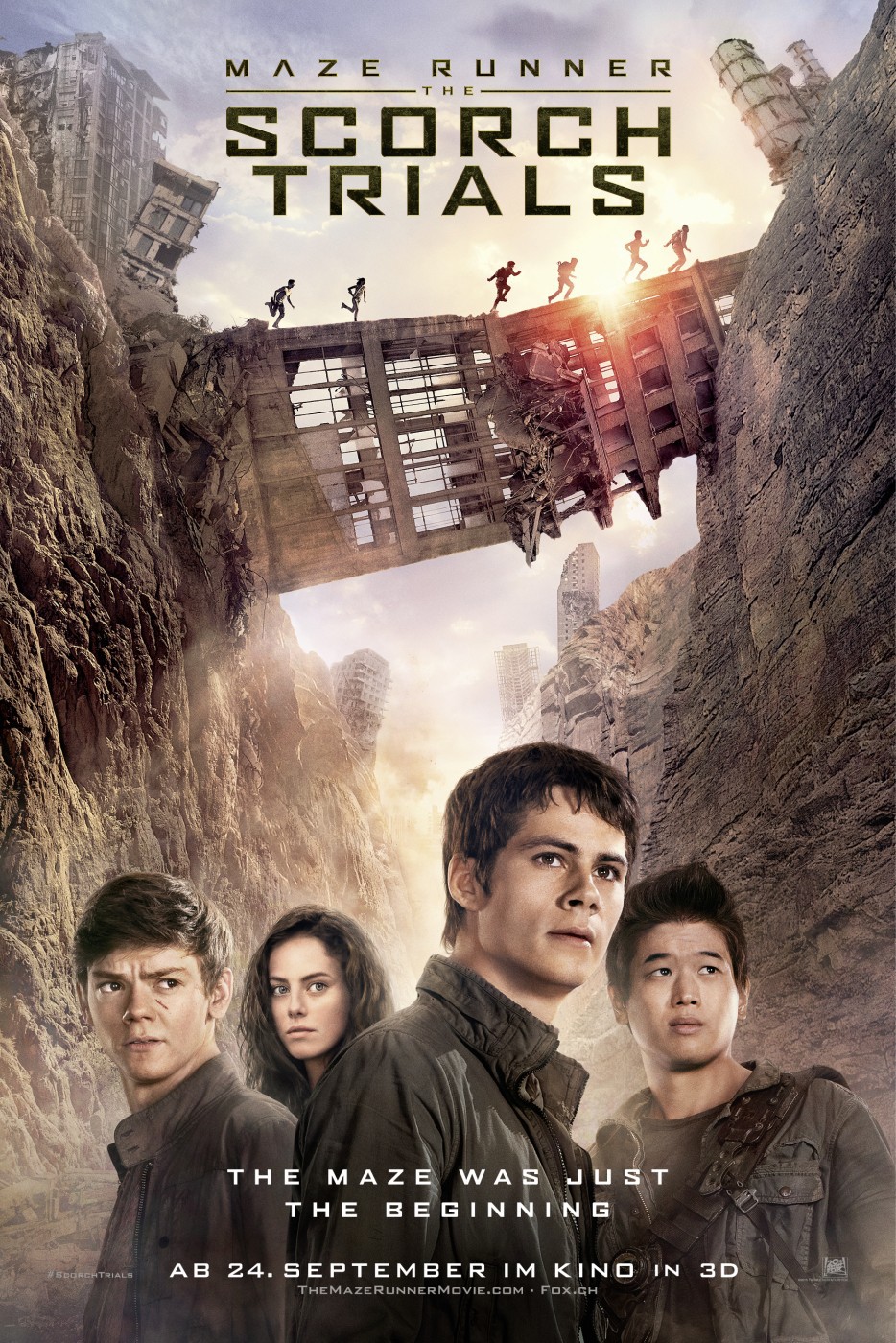 I settled down to watch the film with a sense of anticipation, expecting to relive the story Dashner had created so well with his writing. My first disappointment was early on in the film – a small thing which I could have accepted. However as the film continued, major changes were made to the storyline – changes that would affect not only the story in this film, but also in the following one. These changes are ones I could not accept. These changes affect the integrity of Dashner's tale. I could not watch any longer and stopped the film.
As I removed The Scorch Trials from my To Watch List on Netflix, I could not help wandering what Dashner thought of the changes that had been made to his storyline. Did he know about them? Did he care? As a fan of his writing, I admit I was a little angry that his story had been butchered.
Films based on books don't always follow the book religiously. Small changes can be accepted by the viewer who is a fan of the author. This adaptation, however, is the worst one that I have seen. The result? I will not even bother to watch the third film adaptation.
Have you watched The Scorch Trials? What did you think?
© Colline Kook-Chun, 2016
(This post is linked to Miz B's Musing Mondays at Books and a Beat)